No, it isn't Friday yet.
But it seems that someone at CTV Morning Live wishes it was. Why else would they have told us that yesterday, February 28, was a Thursday? (Either that or they are time travelers from 2019.)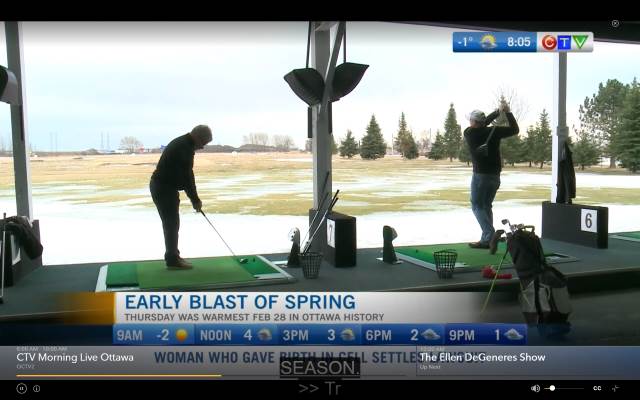 Then again, maybe I should focus on what they are actually saying, not on a trivial mistake they made: that even as parts of Europe that rarely see snow are blanketed by the white stuff, places in Canada and Siberia see unprecedented mild weather. A fluke or further evidence of climate change disrupting the polar vortex?