Today my wife and I went out for a walk. We were looking for two monsters.
First, we saw Kumo the spider, standing in the shadow of Maman, the National Gallery's permanent spider sculpture: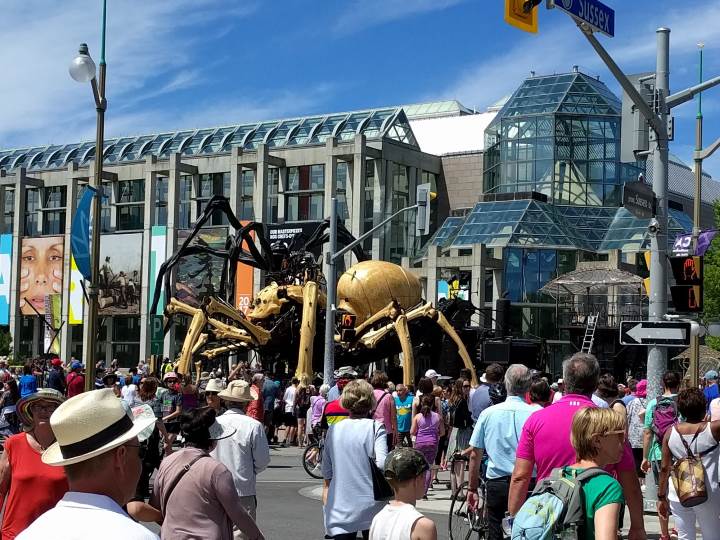 Then, a block away, there was Long-Ma the dragon-horse, loudly snoring in her sleep, occasionally releasing puffs of smoke through her nostrils: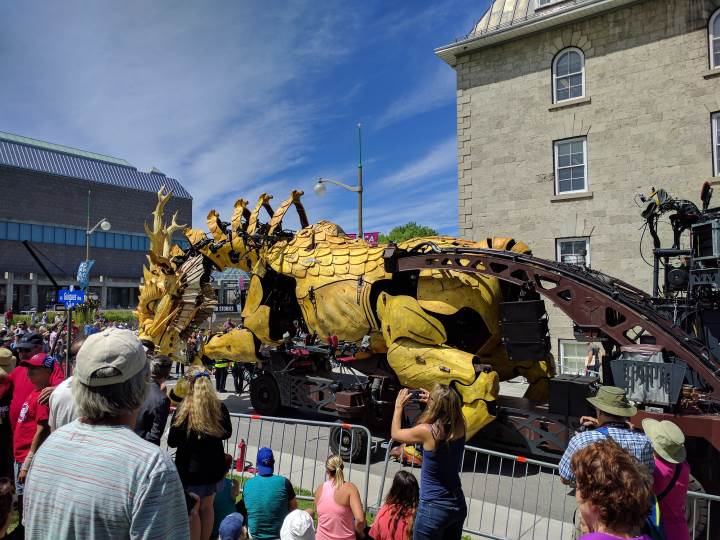 These two mechanical monsters are roaming the streets of Ottawa this weekend, as part of the La Machine street theater event. Even in their sleep, these creatures were magnificently spectacular.