Not sure how I landed on this page (maybe I was reading too many gloomy assessments of the post-Brexit world?) but here it is anyway: An incredible collection of dioramas by artist Lori Nix, titled The City, depicting a post-apocalyptic world: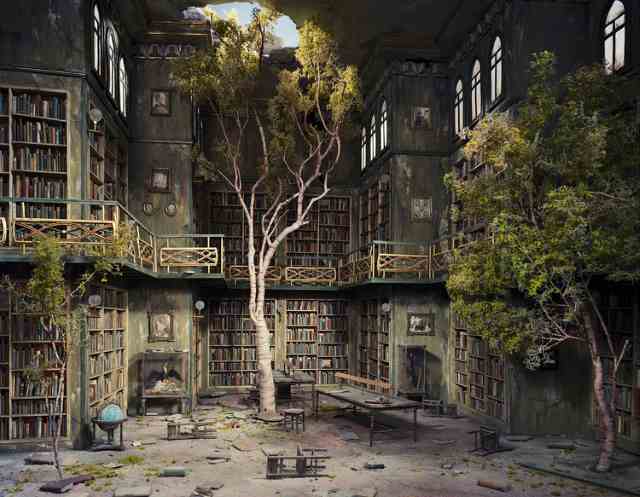 A world without humans. Scary visions. Real life examples exist, of course, in places like abandoned sections of Detroit or the Zone around Chernobyl, to name just a couple of prominent ones.
Recently, someone on Quora asked where one would place a time capsule to survive a trillion years. Yes, a trillion. Ambitious, isn't it? Meanwhile, we have yet to learn how to build things that survive a mere thousand years or less. There is nothing, absolutely nothing that humans constructed, or can construct, that will survive in any recognizable form for a trillion years, be it on the Earth, in space, or on another planet.