Exactly thirty years ago today, I grabbed a suitcase, a bag and my passport, and boarded a train from Budapest to Vienna, with the intent never to return.
A few hours later, I arrived at Vienna's Westbahnhof, where I left my suitcase at the left luggage office and proceeded to Traiskirchen, to register as an East Bloc refugee. Thus, my new life began.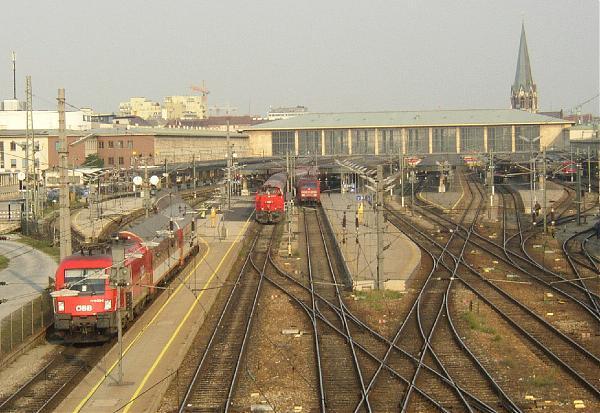 Little did I know in the summer of 1986 that in a few short years, the Berlin Wall would crumble; that most communist regimes would peacefully transition to pluralist democracies; or that even the mighty Soviet Union would come to an inglorious end after a failed coup.
And a good thing, too, as otherwise I might have stayed put. And then, I could have experienced from the inside what it is like to live in a country in which the great democratic experiment is faltering; one in which xenophobia (if not outright racism) prevails, fueled by a distorted view of history and a perpetual sense of victimhood.
Instead, I ended up a citizen of Canada. July 16 will mark the day of my arrival in Ottawa 29 years ago. I now call this city my home. My memories go back much further, as I had the good fortune to visit here back in the summer of 1973, when I was only 10. So although I didn't quite grow up here, sometimes it almost feels like I did.
Of course I have not forgotten the city of my birth, Budapest. I love the history of that city, I love mundane things about it like its streetcars and other bits of its infrastructure. But it's no longer my home. I feel like a stranger in town who happens to know the geography and speak the language… but who is far, far removed from its daily life. And sometimes, knowing the language is a curse: such as when I walk down the street and stop at a red light, only to overhear a young person yakking on her phone about that "dirty Jew". Yes, such language, which I once thought was condemned to the cesspit of history, is not uncommon in Budapest these days, which breaks my heart.
So I consider myself lucky that I left when I did. I consider myself very fortunate that I had the opportunity to become Canadian.
Thirty years is a long time in a person's life. Thinking back… I don't really remember what I was like back in 1986. The world was a very different place, to be sure. The year I spent in Vienna… it was educational. At first, when I ran out of the small amount of money I had in my pockets, it was scary. But then… I found a job of sorts. I started to make some friends. People who owed me absolutely nothing were nice to me, helped me, offered me opportunities. And then, the same thing happened in Canada. First, my aunt and her family, who offered me a place to stay and helped me get started. Then, a mere three weeks after my arrival, a per-diem contract. Though I didn't realize it at the time, I was vastly underpaid, but no matter: it was money, real money for professional work, not for washing dishes somewhere. And it allowed me to rent an apartment and begin my new life for real.
Many things happened since then, some good, some bad; but mostly good, so I have no complaints. It has been an interesting journey, which began with a first class ticket (who says a refugee cannot travel in style?) on the Wiener Walzer express train one early June morning in 1986.