And now we are down to three cats in the house.
Our long-haired kitty, Fluffy, came to the end of her life today. Having lost nearly all her mobility due to not one but two tumors (one near the heart, another one compressing her spine), and often lying in her own waste in the past week, we came to the conclusion that it was time to let her go.
So today, a very kind and compassionate Dr. Lianna Titcombe of Claire Place Mobile Veterinary Services came to our house and euthanized Fluffy, after we said our final goodbyes.
I knew what was happening, I have been through this before, I know there are people in the world going through suffering unimaginably worse than ours. Yet it still broke my heart.
Fluffy was a stray that we adopted her back in 2008. She looked like a miniature mammoth with her winter fur.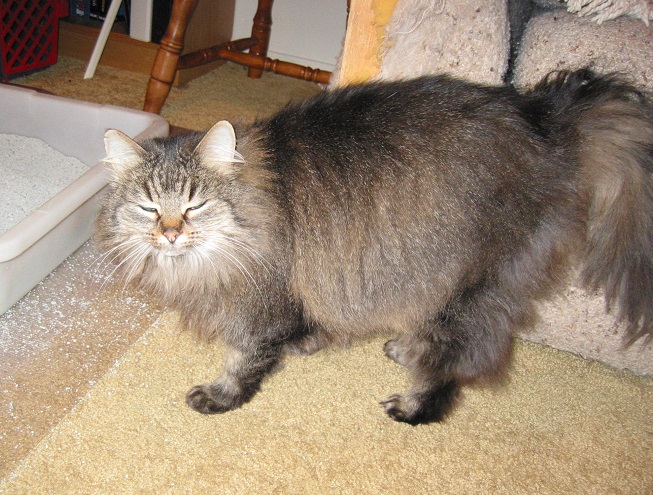 In contrast, yesterday she was more like a rag doll: wherever you put her down, that's where she stayed, her once luscious fur matted with urine.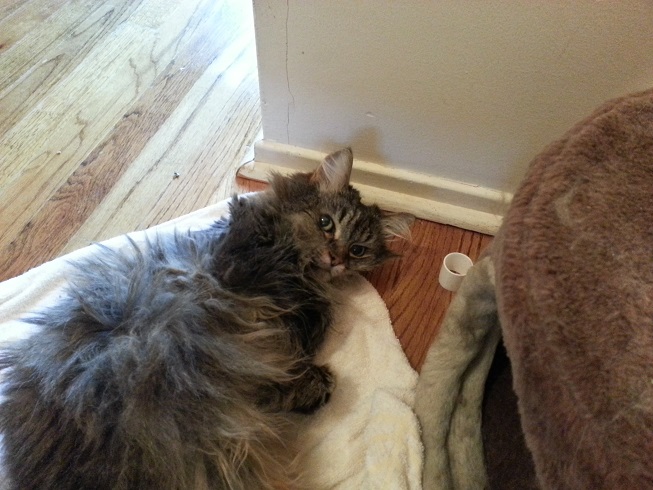 But her eyes were still hers. And her purring motor was still in excellent working order. And she still enjoyed the final treat that we gave to her before she was sedated.
Damn, my heart breaks still.