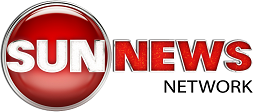 Canadian liberals, rejoice: The network often dubbed "Fox News North" is no more. Reportedly, Sun News Network will stop broadcasting as early as 5 AM Eastern time this (Friday) morning.
I am certainly no fan of right-wing ideological propaganda and hatemongering, so it's not like I will personally miss Sun News. But I still don't cherish the idea that it was forced to close, after the CRTC denied it a license that would have granted the network a more lucrative spot on the cable dial. A core concept in a democracy is that even voices we despise can be heard. And if your views are based on real values, surely they would not be shaken by the fact that there was a news channel out there that occasionally challenged them.
To be sure, Sun News wasn't exactly high quality television, but still… I don't think their demise will make Canada a better place. Not to mention the 200+ jobs that are lost as a result.