This beautiful cat belonged to my mother-in-law. I last saw him just a few short weeks ago, when I visited her in the city of Pécs, Hungary.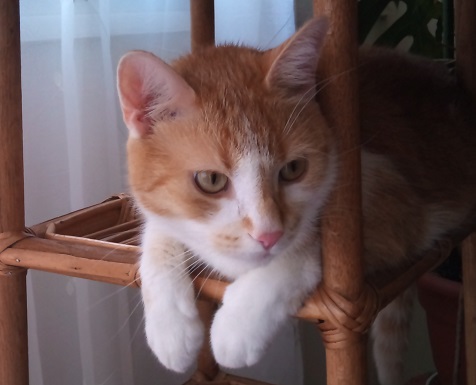 Sadly, my use of the past tense is justified, as Frici (which was his name) is no more. He passed away today, from what appeared to be a severe urinary tract issue, I was told. He was only about four years old. He was a stray that ended up with my mother-in-law after she lost her previous cat.
Yes, we know that it's just a cat. Yes, we know that cats who spent some time on the street as strays like Frici are much more likely to acquire an infection, or just suffer the consequences of prolonged malnutrition or dehydration that would eventually shorten their lives. Still… Frici was much too young to pass away, and did not deserve to pass away in pain.
Life, I guess. Cherish every day of it, who knows how many are left.