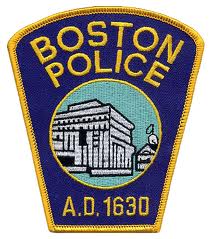 Minutes ago, a tweet from the Boston Police Department: "Suspect in custody. Officers sweeping the area. Stand by for further info."
If true: if these two were indeed the clowns who committed mass murder on Monday, then congratulations are in order. They may have shut down a major metropolis for a day, but the result was worth it. This was not a shutting-the-barn-door-after-the-horses-left overreaction, but appropriate action in light of the fact that an extremely dangerous clown with explosives was on the loose. If I lived in Boston, I'd seriously consider intercepting a random off-duty police officer and inviting him for a beer.
An interesting side note, though, about how information flows (or doesn't flow) in the 21st century: despite the massive media presence and the non-stop breathless reporting, in the end Anderson Cooper broke the news by reading the above tweet from the Boston Police Department. Not sure what it says about the freedom of the press and the authorities' ability to control the message in this day and age.