I was watching CNN this morning. At around 10:08 AM, they announced that the United States Supreme Court struck down the key "individual mandate" provision of Obama's health care reform law.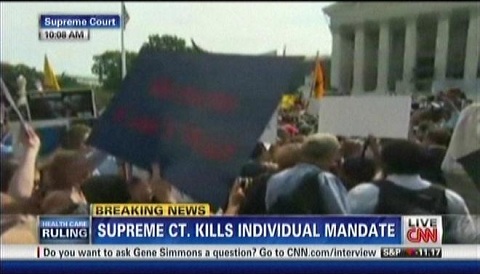 A few minutes later, it dawned on them that the justices' comments relating to the Commerce Clause were not the end of the story. They still weren't sure of themselves but they corrected the headline.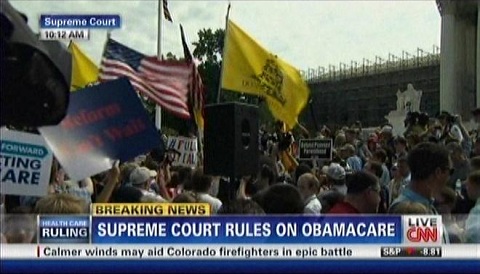 Finally, after an additional several minutes, it became clear: the law has been upheld.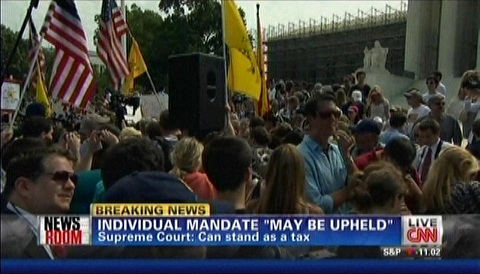 I am sure I will hear more about this "save" on CNN's Reliable Sources this Sunday…