Hungary's elections are coming to a close. All indications are that not only did Viktor Orban win, he won big: it appears he will retain his two -thirds constitutional supermajority in Hungary's parliament. Yey-ho, illiberal democracy!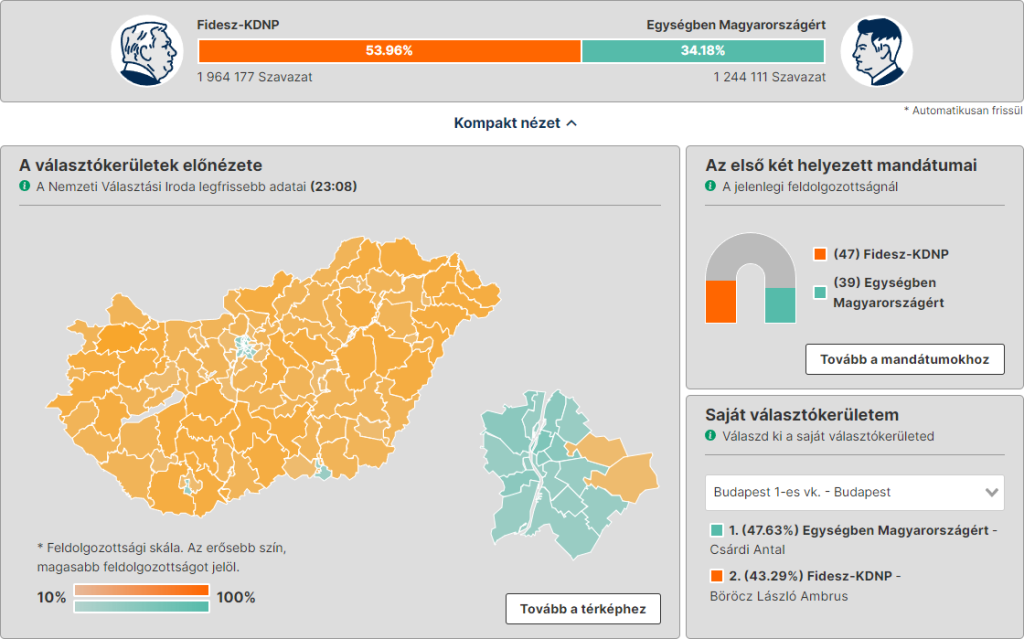 And they had the audacity to campaign as the party of peace: by confronting Putin, they argued, the opposition wants war and it is the government's cowardly attitude that will somehow save the country from getting bogged down in conflict. (Because, you know, this attitude worked so well in the last major war in Europe, which witnessed Hungary as Hitler's last ally, deporting over 600,000 of its own citizens to Nazi death camps, and having much of the country destroyed when the frontlines finally reached it in 1944-45.)
Meanwhile, Putin's popularity in Russia is through the roof: The "Nazis" of Ukraine must be crushed, say people on the streets, and perhaps then Poland is next!
In America, Trump's followers are regrouping, hoping to take back the House, the Senate, and eventually the White House, lining up behind their authoritarian leader to whom the rule of law means nothing unless it serves his personal interests.
Even here in Canada, all in the name of democracy of course, hundreds of unruly truckers blocked my city for nearly a month, and what is worse, their effort was (and remains) supported by millions. Perhaps still a small minority but still: It is a minority that is supporting a movement that is openly unconstitutional and insurrectionist.
And the sad thing is, we've all seen this before. The world went through something eerily similar a century ago. The Bolsheviks were popular in Soviet Russia. Mussolini was popular in Italy. Franco was popular in Spain. Hitler was popular in Germany. Even in places like the US and the UK, the likes of Charles Lindbergh or Oswald Mosley had considerable following.
I could ask the pointless question, why? Social scientists and historians probably offer sensible answers. But that doesn't help. So long as people, even well-educated people, are willing to believe pseudoscience, ridiculous conspiracy theories, half truths, insinuations, and above all messages of hate: the compulsion to hate (or at least fear or distrust) someone, anyone, be it Ukrainians (or Russians), hate "migrants", hate liberals, hate homosexuals, hate "others" however their other-ness is defined…
Screw you, world. I'm going back to physics. Just leave me alone, please.