Between a war launched by a mad dictator, an occupation by "freedom convoy" mad truckers, and other mad shenanigans, it's been a while since I last blogged about pure physics.
Especially about a topic close to my heart, modified gravity. John Moffat's modified gravity theory MOG, in particular.
Back in 2020, a paper was published arguing that MOG may not be able to account for the dynamics certain galaxies. The author studied a large, low surface brightness galaxy, Antlia II, which has very little mass, and concluded that the only way to fit MOG to this galaxy's dynamics is by assuming outlandish values not only for the MOG theory's parameters but also the parameter that characterizes the mass distribution in the galaxy itself.
In fact, I would argue that any galaxy this light that does not follow Newtonian physics is bad news for modified theories of gravity; these theories predict deviations from Newtonian physics for large, heavy galaxies, but a galaxy this light is comparable in size to large globular clusters (which definitely behave the Newtonian way) so why would they be subject to different rules?
But then… For many years now, John and I (maybe I should only speak for myself in my blog, but I think John would concur) have been cautiously, tentatively raising the possibility that these faint satellite galaxies are really not very good test subjects at all. They do not look like relaxed, "virialized" mechanical systems; rather, they appear tidally disrupted by the host galaxy the vicinity of which they inhabit.
We have heard arguments that this cannot be the case, that these satellites show no signs of recent interaction. And in any case, it is never a good idea for a theorist to question the data. We are not entitled to "alternative facts".
But then, here's a paper from just a few months ago with a very respectable list of authors on its front page, presenting new observations of two faint galaxies, one being Antlia II: "Our main result is a clear detection of a velocity gradient in Ant2 that strongly suggests it has recently experienced substantial tidal disruption."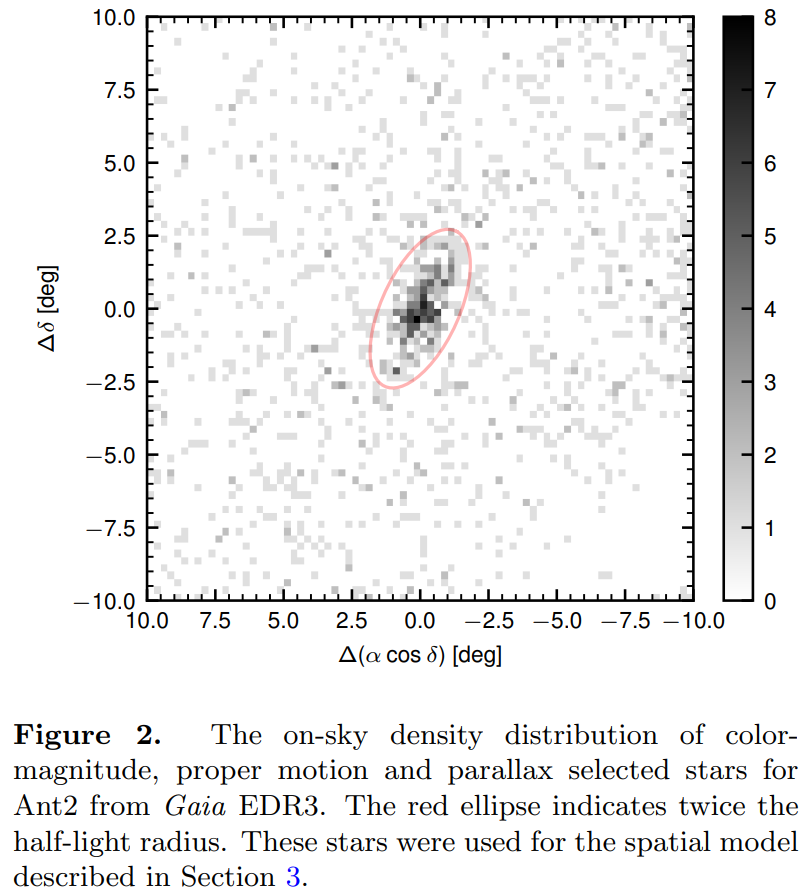 I find this result very encouraging. It is consistent with the basic behavior of the MOG theory: Systems that are too light to show effects due to modified gravity exhibit strictly Newtonian behavior. This distinguishes MOG from the popular MOND paradigm, which needs the somewhat ad hoc "external field effect" to account for the dynamics of diffuse objects that show no presence of dark matter or modified gravity.