I am reading about the closure of an iconic grocery store in central Moscow.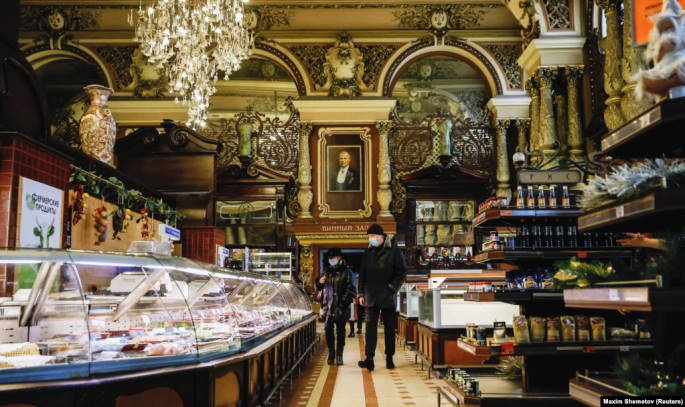 What an amazing place. What amazing history: a store, opened in 1901, which survived the Communist revolution (though it was nationalized and renamed Gastronome no. 1), survived the collapse of the USSR, and even strived in the past 20 years before it began losing customers as a result of the changing demographic of the Russian capital. Depending in large part on tourists and already struggling to remain profitable, Yeliseyevsky's was particularly ill-suited to survive a global pandemic that all but shut down the tourist industry.
And now apparently Yeliseyevsky's is no more. It closed for good on April 11 after 120 years in business.
What a sad ending for such an iconic place.