My beautiful wife is getting really good at this.
She just made this kalach (kalács), Hungarian style braided sweetbread/eggbread, on account of Easter.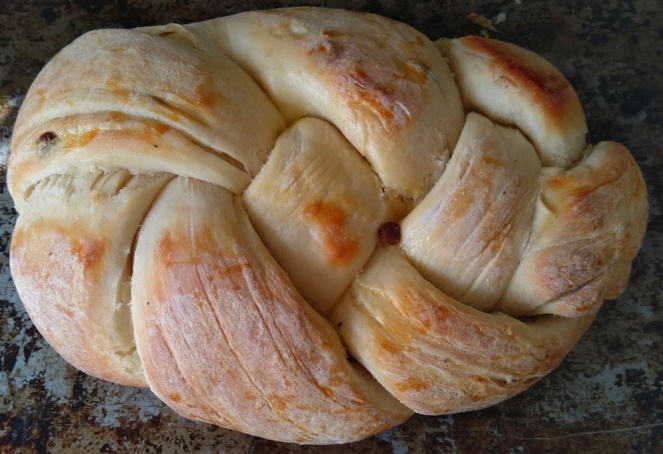 It is absolutely yummy for breakfast. Might work for lunch and dinner, too, if you ask me.
Yes, it has raisins in it. I love kalach with raisins.