According to the immortal Douglas Adams, God's final message to His creation is simple: "We apologize for the inconvenience."
But there's also another final message of sorts, the answer to the Ultimate Question about Life, Universe, and Everything: 42.
Recently, a researcher by the name of Michael Hippke analyzed the seemingly random bits that are contained in minute fluctuations of the Cosmic Microwave Background (CMB) radiation. His conclusion: there is no discernible pattern, no appearance of constants of nature, no detectable statistical autocorrelation. The message is random.
I beg to respectfully disagree. In the 512-bit segment published by Hippke, the bit sequence 101010 appears no fewer than eight, er, nine times (one occurrence split between two lines).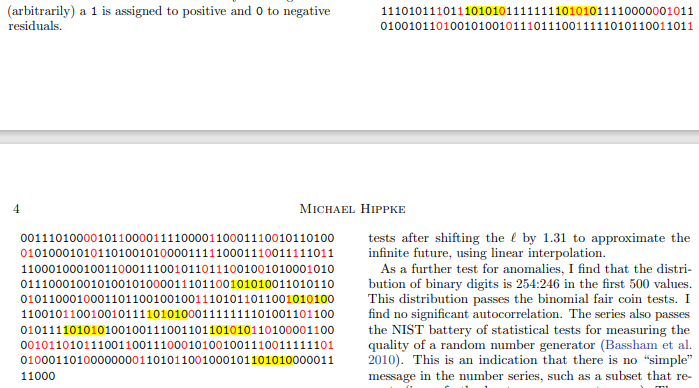 Now if we only knew the question to which the answer is 42…