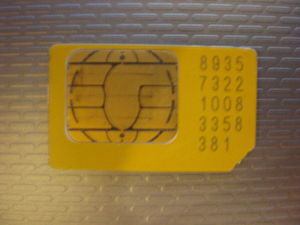 I am supposed to be a geek but I guess I also have some chicken genes, since I never felt a particularly great urge to risk bricking my smartphone just for the sake of being able to run geeky apps on it that require root permission.
This all changed now that I actually have a spare smartphone, having accepted an early upgrade offer from Rogers. This spare, a SONY Xperia X10, served me faithfully for over two years. It is still a pretty decent phone, but I admit I like our new Samsung phones better.
So what does a cowardly geek do with a spare smartphone? Why, exactly what he did not dare to do while that smartphone was still in service. First, he tries to root it… which turned out to be a relatively easy process, although there were some tripping points like making sure that you enable USB debugging.
But while rooting the phone did let me do some fun things with it, the phone was still locked to the Rogers network. So I decided to take the plunge and purchase an unlock code for the grand total of about eight bucks from cellunlocker.net. (I picked this unlock provider after doing a bit of research; they seemed cheap yet reliable.) It took a bit longer than promised to get the unlock code (almost a full day instead of a few hours) but it worked as advertised.
So how do you test if the phone is unlocked? Well, it says that it is unlocked, but is it? My wife's Samsung phone says it's unlocked, too, but it rejects non-Rogers SIM cards. How do I know? I actually have two non-Rogers SIM cards, a non-registered one from a data stick I used to use in Hungary, and a registered and valid SIM card from my TELUS data stick. I shoved this one into the X10 and presto… it works! In fact, much to my surprise, it seems to work as a phone, too, although I am loathe to try to make calls with it, as I have no idea how much TELUS would charge for a voice call on what is supposedly a data only plan.
So what will I do the next time I travel overseas? Take this X10 with me to use with a local provider's SIM? Or perhaps unlock my new Samsung phone? Sounds like a plan… maybe I'll have the courage to do so this time. For what it's worth, I did order a cheap micro-SIM cutter and a set of adapters that will help me cut down a regular SIM card to the size the Samsung phone accepts, yet still use that SIM card in other phones.
It will be fun.