Two weeks ago, I took a stray cat to the Humane Society. I thought it was the right thing to do; we already have five of them, no friend of ours wanted a cat, and this stray was obviously not going to do well outdoors (when we first saw him, he was eating some scraps off the pavement in the middle of a street frequented by city buses.) He was also young, healthy, and friendly, so we had every hope that he would be adopted.
Our hopes were in vain. Today, I found out that he was put down after contracting a viral respiratory infection and some secondary bacterial infection that did not respond to antibiotics.
All we have now is this last picture, courtesy of the Humane Society: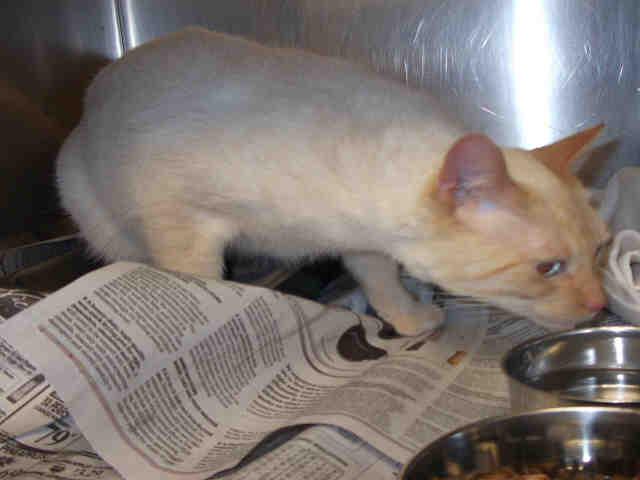 Well, that's the end of one little life. Wasn't worth much, I guess.
Not sure what to do next time. Would he have had a better chance outside in -30 Centigrade weather?
Damn.