This really is just a quick test post to see what's going on. When I check the Twitter developer portal, my app (which connects this blog to Twitter) no longer shows as "suspended". What does it mean, I wonder?
So let's give it a try. Just to give this post some meaningful content, though, here's a beautiful image generated by MidJourney in response to my request to depict a stray cat with its little robot friend.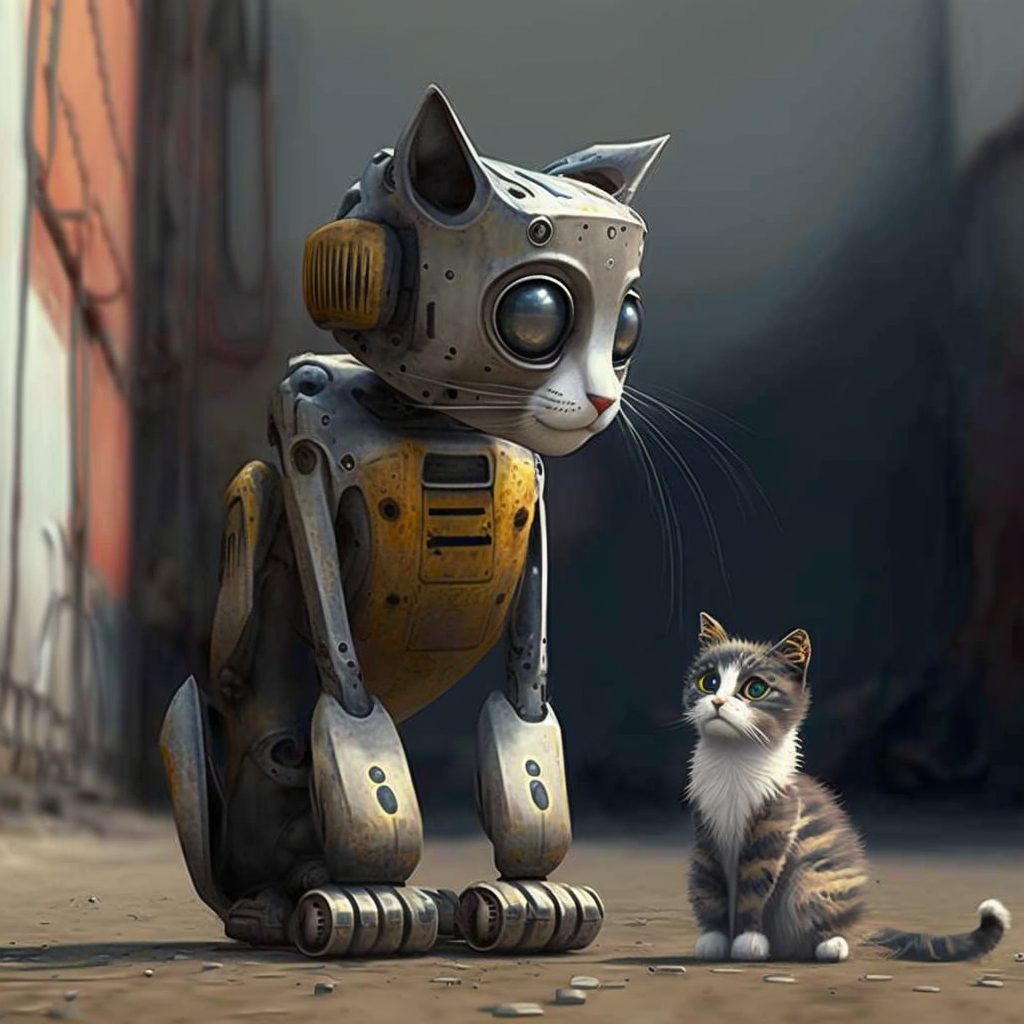 If it shows up on Twitter, good. If not… well, frankly, I don't much care anymore.